Ice Follies IV /Jotenheim Juggernaut II
Date: Saturday, January 12, 2002
Where: Sayville Republican Club (Scroll down for Directions)
Time: 12:00pm ->
Cost:$20
Hosted by: Count M.M. Fafnir and Jotenheim
IMPORTANT!
The Uberheim 2002 patches have arrived! They are an excellent design and are available to all members with payment of dues ($24).

The Schedule is as follows:

12:00 PM Ranking Tourney

1:00 PM Kingdom Champions Tourney (**You must be a paid member to fight)
2:00 PM Fasolt's Challenge. Don't ask, just be there!

3:00 PM Win Bragi's Mead. Yes, it finally lurks!

3:30 PM Joten Jeopardy

4:00 PM Bardic Circle
Open to all whom wish to participate. Goddess Syn shall organize a Kingdom Anthem chorus.

5:00 PM Various A&S Classes. Feel free to bring your crafts!

6:00 PM Feast will begin at this time. Bring your own feast gear and accoutrements

7:00 PM Fafnir's Challenge: "The Year In Musical Revue". Boy this should be interesting..

8:00 PM CROWN PRINCE HAGEN'S FIRST CLOSING COURT

9:00 PM The night is ours to revel away, we likely will have the Hall until the after-hours.

Directions:
Take LIE to exit 59 Ocean Ave South (which becomes Lakeland), or Vets or Sunrise to Lakeland Ave South towards Sayville

Once on Lakeland, south of Sunrise Hwy, go through 2 lights, and then over the railroad tracks. Lakeland is now Railroad Ave.
Continue South on Railroad and make a left just before the next light (Main Street/Montalk Hwy) into the Carvel shopping center.
Park on the Southeast side of the lot, near the "Church" (which is actually a Masonic Lodge). The Republican Hall is across the street. (white building with columns)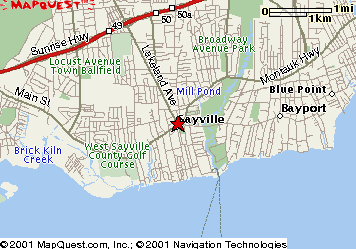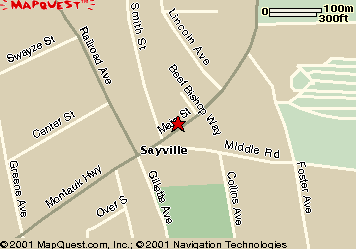 If you have any questions feel free to e-mail me any time

lord_fafnir@hotmail.com

P.S. to any one in the A&S field, I can use the help of anyone wishing
to teach a class or demonstrate your skills to the populace at the
event.

In service to the Realm and the Dream,

Count Master Master Fafnir, Lord of Ice, Ruler of the Jotens