Hagen Challenge 7
Come one, come all to the 7th annual Hagen Challenge!
The date is Aug 24, Saturday, the place is Antwerp (Timber Point picnic
grounds)

The theme this year is challenging your body, mind, and spirit to it's
full potential!
There will be an A&S exhibition all day, bring your finest! Anyone, and
everyone is encouraged to teach their craft to others. Challenge
yourselves to learn something new!

SCHEDULE

12:00 get to the site, grab your spots, set up your A&S stuff, ETC...
1:00-2:00 Berserking Lurker Ragnarok: A 1 hour field ragnarok, no score
is to be kept...challenge yourself to keep going for the full hour.
Anyone caught resting on the sidelines, or at the res point, for more
than 5 seconds will be disqualified, and removed from the field. Any and
all remaining at the end are all winners!
2:00-3:00 A&S class hour: teach your craft! Fighters, while you rest
your bodies, exercise your minds. Learn something!
3:00-4:00 Lurking Berserker Ragnarok: A 1 hour woods ragnarok.... Same
rules as Field Ragnarok.
4:00-5:00 A&S class hour: Keep the mind and spirit active!
5:00-???? Rambo of Uberheim Challenge: who will challenge the current
holder, Sir Fasolt, in this test of strength, speed, endurance, and B
movie acting skills?
6:00 OUTLURK TO CAMPSITE,PIG ROAST SERVED!!!!

IMPORTANT UPDATE!!!!
The pig roast will be held at the campsite, Southaven Park. It will be
easier to cook there.
This is an onboard feast prepared by Diegralsritter. $10 will get you:
approx 1/2 pound o' pig, corn, potato, salads, and soda. (1/2 lb for pig
only, not all other things. how would you weigh soda anyway?) Money must get to Hagen or Skuld no later than Aug 15, or you will not be onboard!
Size of pig to be determined by number of people eating.

DUE TO SOME OUTSTANDING PURCHASE PRICES, THERE ARE FIVE OPEN SLOTS FOR THE FEAST AT THE "DOOR"
If you don't like pork or are low on cash, by all means, please bring
your own BBQ type feast, as the fee is for the feast only.

THERE IS NEVER A COVER CHARGE FOR THE HAGEN CHALLENGE!!!!!

NIGHT SITE IS THE SOUTH HAVEN CAMPGROUND CONTACT SKULD FOR DETAILS
A&S people, come teach your craft, pick one, or both A&S hours, and
teach!
Directions:
Antwerp is located on Great River Road in Great River.
From LIE:
Take Sagtikos Pkwy South to Southern State/ Heckscher Pkwy East. Take Montauk Hwy E. Make a right on Great River Road. See below.
From Sunrise:
Take Connetquot Ave South from Sunrise Hwy, continue South over Montauk Hwy. The road becomes Great River Rd. Continue south until you reach "Timber Point Country Club". Do not enter the country club, instead, make a left onto a dirt road and follow it around. You've arrived!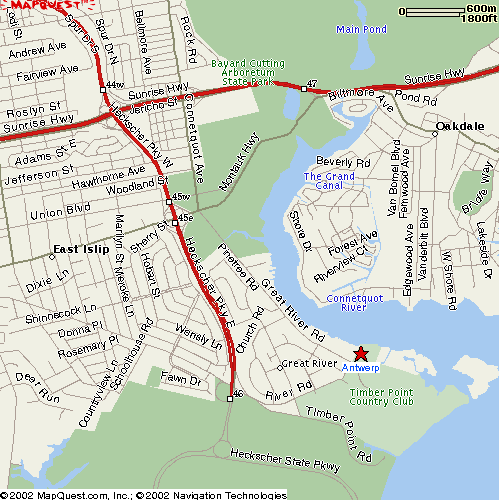 Southaven Park: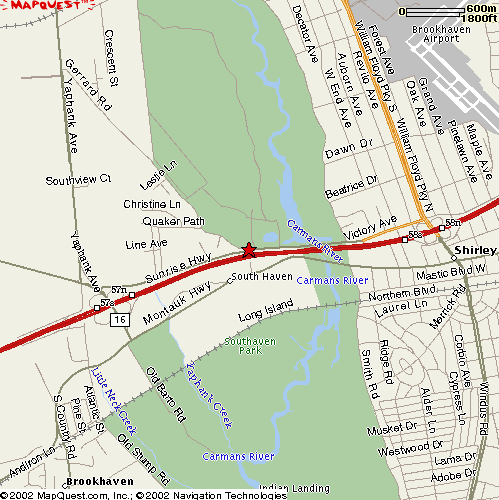 Maps gratefully borrowed from www.mapquest.com