Morgendammerung
Date: Saturday, March 23, 2002
Where: Day: Vigard (Lakeland Park)
Night: Odinís Palace Valhalla
Time: Fighter registration 11 to 11:50am. 1st tourney starts at 12 sharp!
Autocrats: Uberheim Senate
Tourneycrat: Master Alberich, backup Sir Fasolt
Special Notes:
1. Bring your own food and drink for the entire event.
2. Both day and night sites are DRY & UNEMPLOYABLE
3. Bring chairs to the night site
4. Bring a pavilion if youíve got one
5. Great Court is an important event. Follow the proper etiquette. Dress to impress, behave yourself, and eat before it starts.
6. The night site is outside. Bring cloaks.
7. No bathrooms are available at the night site. Thou shalt do as the bear in the woods doth.
8. Please bring a desert to share for after Great Court.
DAY SCHEDULE:
12-12:30 Bear Pit Warm-up

1:00-2:30 Viscount of Antwerp Tourney. Each race fights among itself, then the champions of each race fight each other for the title. Round Robin format. Sole representatives of races get a by to the champion rounds.

3:00-4:00 Sagaís Runestones Class. A continuation of the class from Jotunheim Juggernaut. All are welcome, new students may have to pay materials fee (if applicable)

4:15-5:15 Specialty Tourney TBA

5:30-6:00 clean up and outlurk
EVENING SCHEDULE:
7:00-7:55pm Arrive at Odinís for socialization.

8:00 GREAT COURT. Weíre starting at 8, with or without you! Donít be late!!!

11:00 Potluck Desert
DIRECTIONS:
Vigard is Lakeland Park, located on Johnson Avenue in Ronkonkoma.
From the LIE: Take exit 58 Old Nichols Rd, go south, turn left onto Johnson Ave.
From Sunrise: Go North on Lakeland/Ocean Ave. Just over the RR tracks, make a left onto Johnson Ave. The park is on the left a few miles down.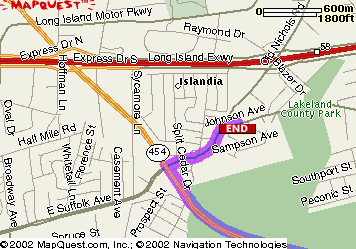 Valhalla is Odinís place, on Sycamore Lane in Islandia.
From Vigard: Take Johnson Ave towards Winding Ln by turning right. Turn left onto Old Nichols Rd. Turn right onto 454/Vets Hwy West. Turn slight right at the light onto Sycamore Lane. See below.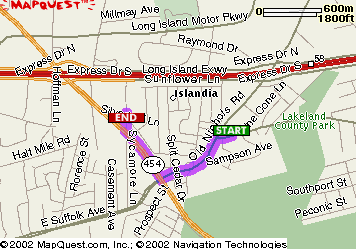 From LIE: Take exit 57 and go east on 454 Vets Hwy. Pass the shopping center on the right, then make a sharp left at the light onto Sycamore (right across from the diner). 2nd house on the left after the side street. Go to the left side of the house and into the backyard.